Good news .. guess what ??
I am at school now
during 15 mins break ><
quite crazy huh?? perhaps I dont have time at all this weekend
at the end of this month, half of the classes will be ended
so... it is time for exam and paper !!
to be honest... I am sooooo lazy !!
esp. these days, the weather is so friendly, haha
I didnt talk about sunshine, I mean rain
so good to sleep ~~~~~
however, I didnt spend all my time for sleep,... that is not me
I am addiced to the books ... gosh
that Gossip girl that I ordered from Thailand last week.. finally it is delivered
there are 5 books. I have finished 4 books so far
that is why I didnt update diary
oh, good news
my camera is found !!!!
I left it it Nara
I am so lucky that Japanese is so honest
the shop owner will send it to me today
I am soooo relieved I didnt lose any stuffs teru bought for me again !!
oh,... smell of summer ~~~~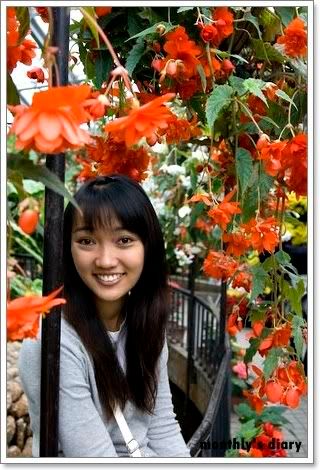 miss you everyone
I can wait to tell me about my trip :)